Usefulness is the order of the day. Before it's a castle or a spaceship, our set is a space where several specific tasks are performed. Generally I like uncluttered, useful, multifunctional spaces blending real and abstract elements. I prefer rakes to tiers, but if we've got a cast in heels, that may be out of the question.
Most Rocky Horror sets I've seen have a pop art asthetic and directly reference the pieces of horror/sci-fi mentioned in the
text.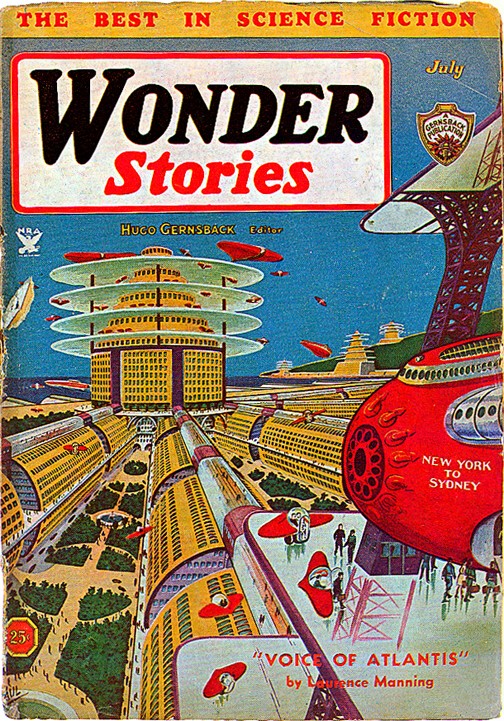 I'd like our space to actually be a piece of pop art that puts our characters inside a pulp horror/sci-fi context, rather than a space that simply acknowledges the script's pop culture
refrences. Most productions go gothic, I'd like to embrace the sci-fi.
Less is more. That doesn't necessarily mean sparce.