Just so everyone knows, I had a fantastic sit down with our brilliant designers yesterday. The set is coming right along. It's gonna be very sexy, and I'm tickled to death with Laura's interp of all the hogwash I've posted on the blog. It looks like our performance space will be part crashed flying saucer, part rocket ship.
Since costume ideas are still kicking around, here are a few more images--- from
The Queen of Outer Space
.
I can completely see frank going totally Zsa Zsa.
Or totally Betty.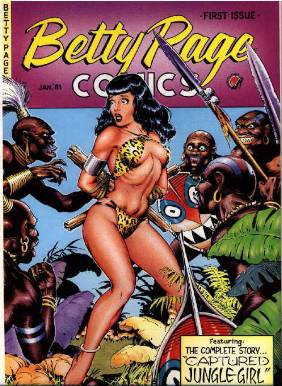 Mixing in a little jungle Exotica could be nice.